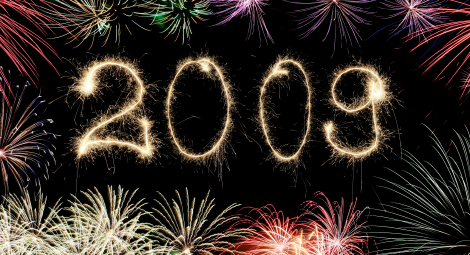 *Editor's Note: January Marked the start of "Bring Me That Horizon" thanks to all those who have read for making this year a great start! I llok forward to brining more columns next year, and will do my best to stay on schedule!
When I think about the Year 2009, I could say a lot. But really, two words sum it up micely:
IT SUCKED.
Last year, the economy was begining to fail. John McCain lost the 2008 election to Barack Obama (sorry to go all politcal on you, but that was bad for me). I was hopeful that 2009 would be much better.
But I was wrong. In 2009, the economy got worse, with people losing jobs, people losing money, and businesses failing. It looked pretty bad.
We also lost so many people. I lost my grandmother to Pancreatic Cancer less then 2 months ago.
Not to mention Michael Jackson, Farrah Fawcett, Billy Mays, Ted Kendedy, Natasha Richardson, Patrick Swazye, Ed McMahon, and
countless others
.
We also witnessed the overhyped Swine Flu, or H1N1 Flu. Since it emerged, there have been about 4,000 deaths. Yes, only 4,000. You think the way the media hyped it, we lost 400 million due to Swine Flu. Of course, you should always be practicing healthy habits, and if anything, this "pandemic" will increase these habbits.
On the more positive side, new things have emerged. We have some great TV shows, like FlahsForward and V. We also saw the emersion of Twitter, Bing, Hulu, and the continued stregthening of Facebook.
I could go on and on, but why do that, when Yahoo can do it for me? They have a nice column about 2009 in review that you might want to check out. It goes deeper into what I have been saying and offers commentary on other Stuff. So,
click here!
Immediately following New Years Day, come back and I'll say what will make 2010 a much better year. A New Year's Worth Celebrating!